The Badger
...a work in progress.
In our household, we find that sometimes when an inanimate object is recalcitrant in some way, a certain technique is called for. This is called 'badgering', as the first sightings were of chip bags and other packaging shredded as if by sharp claws and teeth. But it occurs in other circumstances.
I've begun to genericise this process - though not to the point that I can check it into an ITIL language. To wit: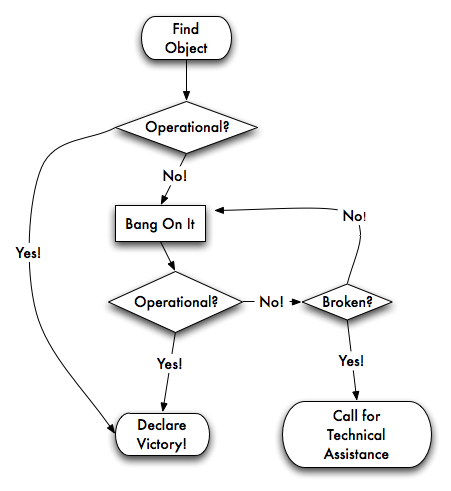 More news as observations and documentation warrants.
Technorati Tags: badger
Posted by esinclai at March 23, 2006 09:50 PM |